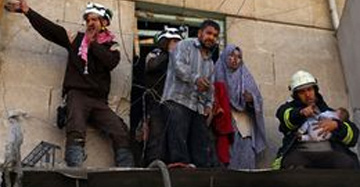 BEIRUT—When a missile last week destroyed his Aleppo home, Tayseer Rajab said he lost his wife, two children and 17 relatives who either lived in the apartment or were visiting. But Mr. Rajab still had reason to rejoice: His two-year-old son Ahmed was pulled from the wreckage a day later. "It was a miracle from . . .
Read More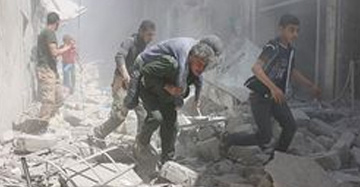 Spiraling violence in and around the northern Syrian city of Aleppo has plunged the country back into a multi-sided war and frayed the international effort to fight Islamic State, even as the U.S. and Russia try to resurrect a short-lived cease-fire. "What's happening in Aleppo is a massacre," said Bebars Meshaal, head of the Aleppo . . .
Read More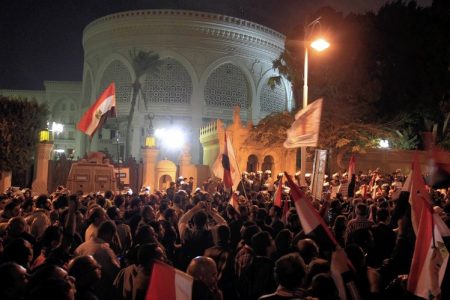 Opposed to President's Power Expansion, Thousands Break Through Cordon; Morsi Leaves for Suburb, Spokesman Says CAIRO—Tens of thousands of Egyptians tore through cordons of barbed wire and riot police and surged against the gates of the Presidential Palace in Cairo on Tuesday, as anger mounted over what they called a power grab by the country's . . .
Read More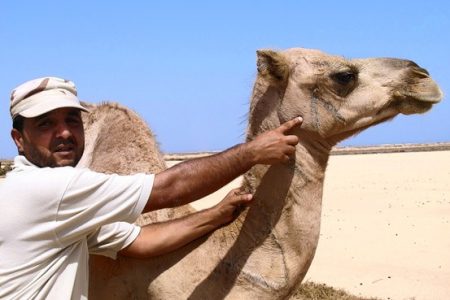 ZUWARA, Libya—Next to a pitted airport runway, more than 100 displaced victims of war forage on desert shrubs and poke their noses at a perimeter fence. They are camels, an unusual population of refugees caught up in deadly clashes in Zuwara, a coastal town near Libya's border with Tunisia. Far removed from the country's more . . .
Read More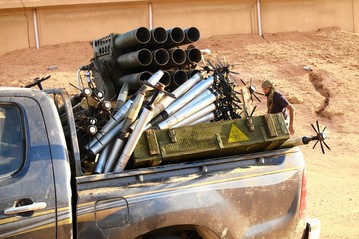 SIRTE DESERT, Libya—Spread across the desert here off the Sirte-Waddan road sits one of the biggest threats to Western hopes for Libya: a massive, unguarded weapons depot that is being pillaged daily by anti-Gadhafi military units, hired work crews and any enterprising individual who has the right vehicle and chooses to make the trip. In . . .
Read More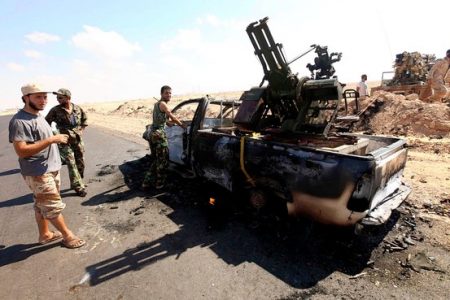 Rebels Burn Abandoned Homes in Loyalist Town as a Transitional Government Leader Stands By; 'Tawergha Is No More' A senior Libyan rebel leader told local officials and residents in Misrata on Monday that he would stay out of their bloody feud with neighboring Tawergha, a loyalist town that served as staging ground for the devastating . . .
Read More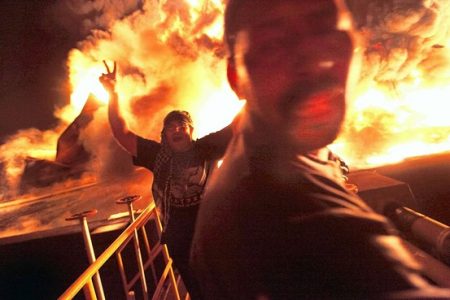 Ethnic Hatred Rooted in Battle for Misrata Underlines Challenges the Nation Faces After Gadhafi MISRATA, Libya—"Traitors keep out," reads graffiti at the entrance of a housing project in an impoverished neighborhood of Misrata, the rebel-held city grappling with the physical and emotional scars of Col. Moammar Gadhafi's siege since March. A group of men sipping . . .
Read More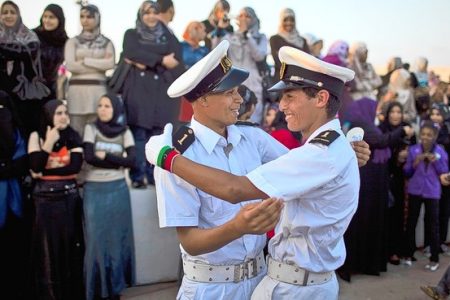 BENGHAZI, Libya—Representatives of Western countries and Arab states, including Qatar and the United Arab Emirates, gathered in Abu Dhabi last week for a public show of support for Libya's rebels. But some of those backing the rebels are worrying privately about the fighters' role once Col. Moammar Gadhafi is no longer in power. Some rebel . . .
Read More
MANAMA, Bahrain—The violent crackdown by Bahrain's ruling al-Khalifa family against a Shiite-led popular uprising here underscores the dilemma facing autocratic rulers across the region. Across the Middle East, booming and increasingly connected populations are demanding the sorts of political and economic opportunities they see others enjoying around the world via Facebook and other media. But . . .
Read More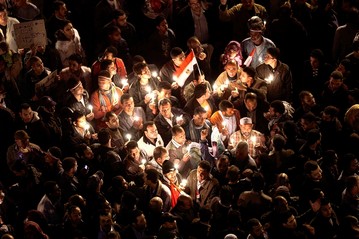 CAIRO—As popular anger against the Egyptian regime swelled last month, Saeed was locked up in a prison at a Cairo police station. The station's chief approached him with a bargain: Saeed would attack and help disperse the protesters that were converging on Cairo's Tahrir Square—and in return, Saeed recalled, the chief would erase the drug . . .
Read More