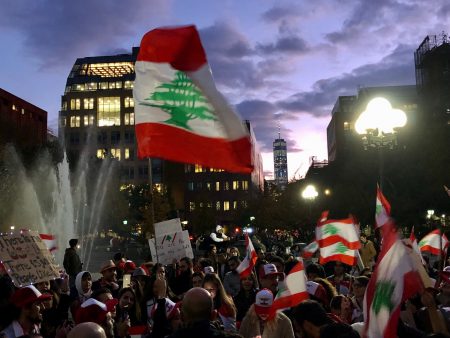 The outburst of protests in Suwayda proves that the factors that brought people onto the streets in 2011 have not dissipated and those betting on a triumphant regime versus a crushed and cowed population may be wrong. A battered and sanctions-riddled regime propped up and protected by Iran and Russia cannot offer its people much beyond talk of victories over deserted and destroyed towns, threats of imprisonment and torture by its mukhabarat agencies and fear of terror attacks.
Read More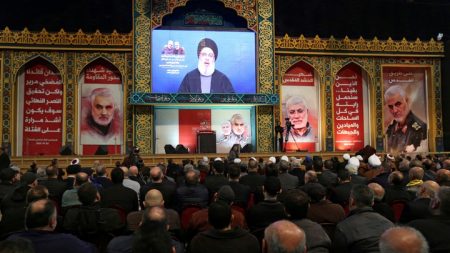 The killing of Qassem Soleimani was a monumental blow to the country's regional ambitions. It could be about to go back to basics in its response.
Read More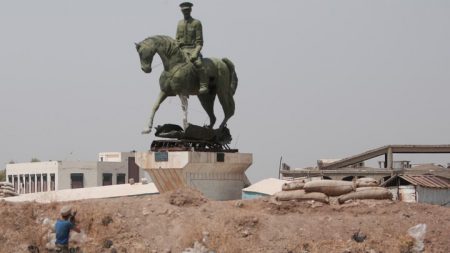 In early March, just days before the eighth anniversary of the 2011 revolt against Bashar al-Assad, the Syrian regime organized a boisterous celebration in the main square of the southern city of Daraa to unveil a new bronze sculpture of Bashar's father, Hafez.
Read More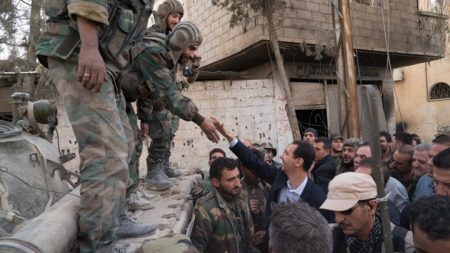 TRIPOLI, Lebanon—In late March, the Assad regime released a propaganda video aimed at the young men of Syria. In the video, titled "Braids of Fire," Asma al-Assad, the wife of Bashar al-Assad, the president of Syria, stands before a squad of female army volunteers dressed in camouflage and army boots.
Read More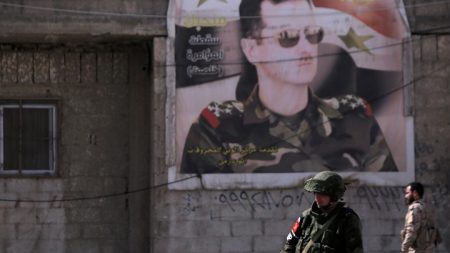 BEIRUT—Early on the morning of February 18, Syrian regime forces gathered on a field on the edge of eastern Ghouta, a rebel-held region near Damascus.
Read More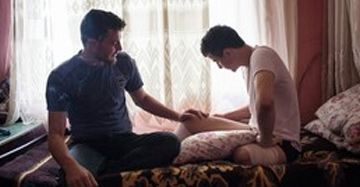 Cornered and weakened, they can accept a settlement with the Assad regime or fight alongside al Qaeda's Islamist allies YAYLADAGI, Turkey—Ali Othman is among a shrinking band of Syrian rebels in the mountains across from this border town who face an agonizing choice: accept a settlement with a regime they revile or fight alongside al . . .
Read More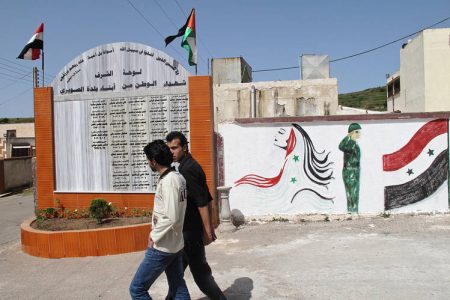 The Alawites are usually seen as fervent supporters of Bashar al-Assad. But now they are worried—and not entirely pro-regime To find popular support for the embattled regime of Syria's Bashar al-Assad, look to the mountains, valleys and coastal cities of the country's western region. It is the Alawite heartland—the traditional home of the religious minority . . .
Read More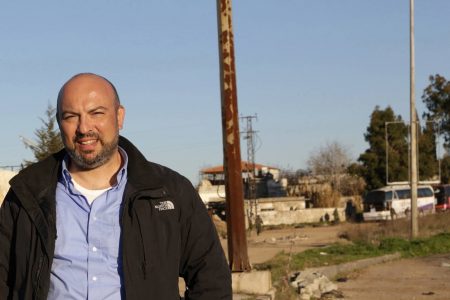 Being arrested by the Assad regime and disappearing in one of its many secret prisons was a constant fear during my time inside Syria as a reporter, from October 2012 to August 2014. I was in the country legally, but that didn't rule out the possibility that the people I was interviewing or those helping me do my job could be arrested. It turns out that it didn't protect me either.
Read More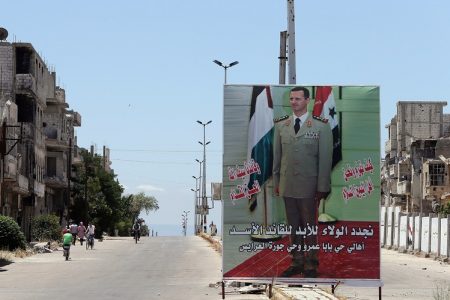 New Revelations Suggest Killing of Bashar al-Assad's Brother-in-Law Was Inside Job AL-QARDAHA, Syria—On the fourth day of a rebel assault on President Bashar al-Assad's seat of power in Damascus, an explosion tore through offices of the National Security Bureau, killing the president's brother-in-law and three other senior officials.
Read More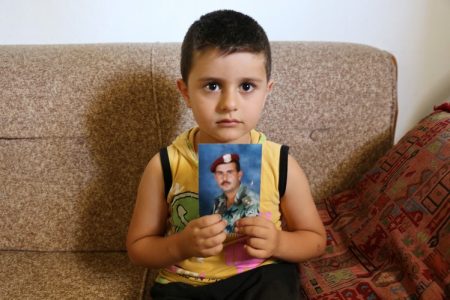 Families of the missing forfeit a normal grieving process as they swing between hope and sorrow. MASYAF, Syria—Officials told Ghadeera Malouk that her son, a 28-year-old medic in the Syrian army, died during a mission in the rebel-held suburbs of eastern Damascus. In the days after, Mrs. Malouk held a memorial and secured a gravesite . . .
Read More